Hello everybody! How are you doing?
Despite the fact that this post is kind of late, it's better late than never! This year I finally got to watch the Oscars live, since I didn't have school the next day which led to me staying up until 5am and only getting 6 hours of sleep. But it was worth it. I was excited to watch Ellen Degeneres host and of course, to report on the fashion! Here are some of my favourite dressed people of the night.
Louise Roe
: One of my favourite journalists, she didn't disappoint with her forest green Pronovia gown. Simply flawless, as always.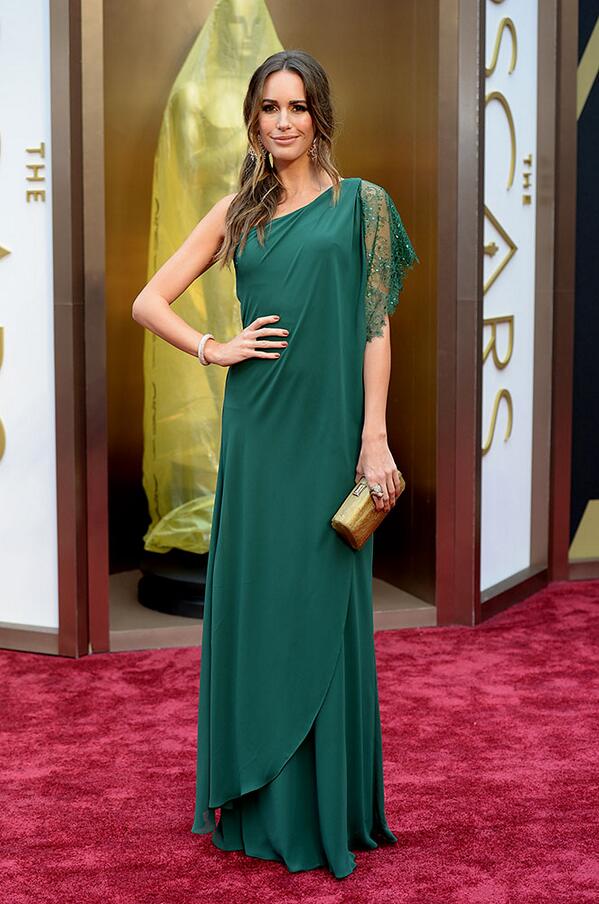 Kristen Bell:
She looked amazing, in her white Roberto Cavalli gown with a structured bodice and mermaid train.
Jennifer Lawrence:
Her arrival was highly anticipated and she did not disappoint, with her gorgeous Dior dress. I love the bold red colour and her signature backwards necklace. Of course, it wouldn't have been an award show without her falling all over again, this time on the red carpet. And she finally got her pizza during the show!
Olivia Wilde: I think I speak on behalf of most women when I say I would like to look as gorgeous as her when pregnant, seriously. The sleek, simple design of the Valentino dress perfectly graces her baby bump and her white clutch brings an elegant look to the outfit.
Pharell Williams: The fact that this man came in a tux wearing shorts? Brilliant. Of course his outfit wouldn't be complete without his hat, which was later used to collect money for the pizza guy.
Benedict Cumberbatch:
Need I say more?
Lupita Nyong'o :
In my opinion, she was the best dressed of the night and stole the show! Her Prada dress was stunning and made her look like Cinderella. I was so happy when she won the award for Best Actress in a Supporting Role. Her speech was beautiful.
That's it for now. What did you think of the Oscars? Let me know in the comments below!
Much love,
Amelia.